World Run II, 2008 - 2012
Latest news
2014-06-10: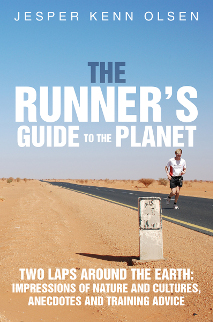 World Run Books
In June 2014 the first english book on my two run's around the world will be published.
Its avaliable as E-book via iTunes and Amazon.com. In 500 pages the reader is taken by hand and running-shoe straight around
the world across all 6 runnable continents.
It includes a comprehensive training plan - should you wish to become a longdistance - or world runner yourself.
>>
Books
2014-05-23: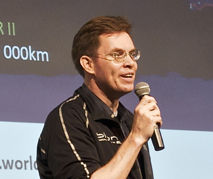 World Run Lectures.
I do lectures about the physical, mental, cultural and nature experienses of the two laps of running around the world.
>>
World Run Lectures.
>>
World Run Foredrag (Dansk)
Browse all news
Latest report from the runner

The accumulated distance is based on recieved reports. Reports may be delayed due bad GSM coverage. Therefore the accumolated distance will be too short, and will automatically be corrected as the missing reports arrives. Click here to browse all reports
2012-07-28:

106
Distance today: 200.5 km (Accumulated: 36917.5 km)
Elapsed time: 22:40:41
Country: Canada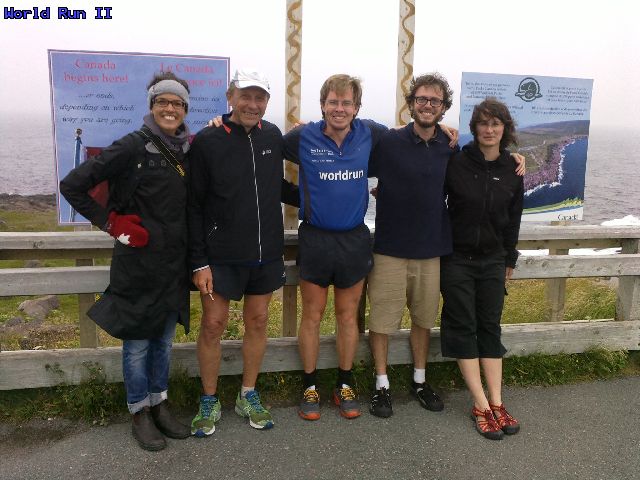 Browse all reports
Half way report
Click here to read the report for the first half of World Run II
Videos
See latest video from
2013-10-07
.
Live coverage

View live map with actual position and pictures from the run. Click here to explore:
>>
Live coverage