World Run II, 2008 - 2012
Latest news
2014-11-25:
Victory in the 2014 6day race in Miami, USA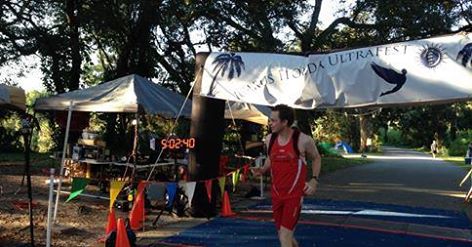 After 2½ years of recovery following the completion of the World Run II it was finally time to 'test the legs' once again. I entered the international 6day race at Miami, Florida, Usa. Not having competed for more than 2 years made it anybody's guess how it would go - but I was lucky to take 1.place and win the race in front of a very strong running Serbian runner and a determined Italian runner on 3.place. Both the Slovenian, Italian as well as the American on 4.th. place set new national records on the not-so-easy course.
Top 3, Florida 6day Race 10-16. November, 2014:
712km Jesper Kenn Olsen, Vejle, Denmark.
682km Jovica Spajic, Serbia.
669km Michele Notarangelo, Italy.
>>
Full result list for the 6day, 24h., 12h., 6hour and 3 hour races
2014-11-24: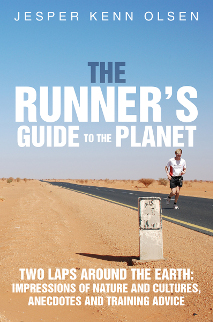 World Run Books
The English version of the book about World Run 1 & World Run 2 is now out on Amazon and ITunes.
Its an e-book and contains the story, anecdotes, pictures and training advice from the two runs around the Planet. Read more here
Books
The book can be ordered directly via me. For contakt information:
Look here
>>
Amazon
>>
ITunes
2014-09-30:
*World Runners Association (WRA)
Together with the other leading runners in the field of World Running we have formed "The World Runners Association" to over see past and future attempts at doing run's around the planet. The association oversees that the attempts are done w. proper documentation, integrity and transparency to ensure the future of this extreme end of ultra-running keeps a high standard. The president is mr. Phil Essam from Australia.
>>
Detailed constitution of WRA (link)
>>
Records
Browse all news
Latest report from the runner

The accumulated distance is based on recieved reports. Reports may be delayed due bad GSM coverage. Therefore the accumolated distance will be too short, and will automatically be corrected as the missing reports arrives. Click here to browse all reports
2012-07-28:

106
Distance today: 200.5 km (Accumulated: 36917.5 km)
Elapsed time: 22:40:41
Country: Canada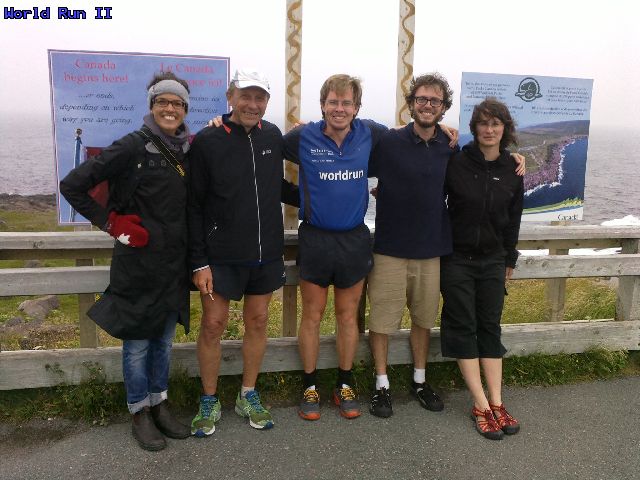 Browse all reports
Half way report
Click here to read the report for the first half of World Run II
Videos
See latest video from
2013-10-07
.
Live coverage

View live map with actual position and pictures from the run. Click here to explore:
>>
Live coverage