World Run II, 2008 - 2012
Latest news
2014-09-30:
*World Runners Association (WRA) Media Announcement*
The World Runners Association (WRA) will be officially established on October 1, 2014. The WRA is the international governing body for the sport of multi-day solo running and walking events that involve a circumnavigation of the Earth on foot.
The Associationís inaugural President is Mr Phil Essam, a long-time and well respected advocate of the sport. Based in Canberra, Australia, Mr Essam will preside over a WRA membership that includes all those who have completed, or are currently in the process of completing, a fully documented circuit of the planet on foot according to the Associationís rules.
The official website is:
www.worldrunnersassociation.org
- Personally I am happy to see this initiative which expands the work of The World Runners Club. And I join fellow world-runner Tom Denniss in the World Runners Association where we expect soon to also be able to welcome for example Tony Mangan who is on the last kms of his world run at the moment [I'll visit him on the route 21-27. October to take part in the run to his finish in Dublin on 27th. Oct. 2014].
>>
Detailed constitution of WRA (link)
2014-06-10: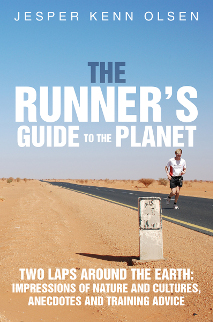 World Run Books
In June 2014 the first english book on my two run's around the world will be published.
Its avaliable as E-book via iTunes and Amazon.com. In 500 pages the reader is taken by hand and running-shoe straight around
the world across all 6 runnable continents.
It includes a comprehensive training plan - should you wish to become a longdistance - or world runner yourself.
>>
Books
Browse all news
Latest report from the runner

The accumulated distance is based on recieved reports. Reports may be delayed due bad GSM coverage. Therefore the accumolated distance will be too short, and will automatically be corrected as the missing reports arrives. Click here to browse all reports
2012-07-28:

106
Distance today: 200.5 km (Accumulated: 36917.5 km)
Elapsed time: 22:40:41
Country: Canada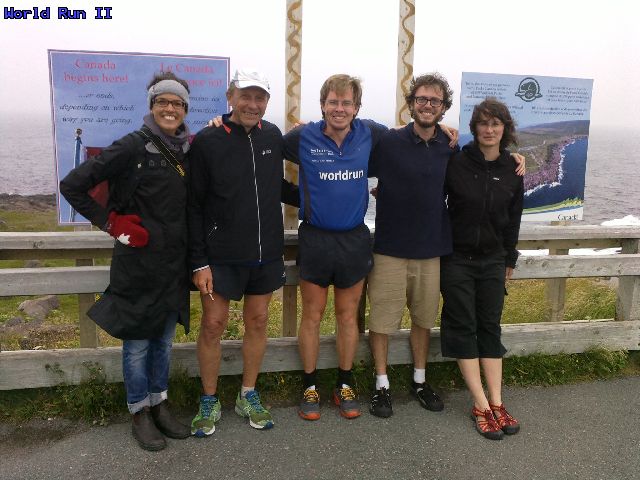 Browse all reports
Half way report
Click here to read the report for the first half of World Run II
Videos
See latest video from
2013-10-07
.
Live coverage

View live map with actual position and pictures from the run. Click here to explore:
>>
Live coverage