World Run II, 2008 - 2012
Latest news
2013-12-01:
I am very pleased to bring the following news that I have worked on together with Tom Denniss from Australia who a few months ago became the 2. person to complete a fully documented run around the World. We have had good help from Tony Mangan (Ireland) who is on the way on his own World Run at the moment as well as from Phil Essam (ultralegends.com) who has followed international ultrarunning for several decades now.
The World Runners Club
The World Runners Club was founded officially on 1 December 2013, with the inaugural members being the first two persons to have completed undisputed and fully documented runs around the world. These founding members are Jesper Kenn Olsen from Denmark and Tom Denniss from Australia.
>>
The World Runners Club
Browse all news
Latest report from the runner

The accumulated distance is based on recieved reports. Reports may be delayed due bad GSM coverage. Therefore the accumolated distance will be too short, and will automatically be corrected as the missing reports arrives. Click here to browse all reports
2012-07-28:

106
Distance today: 200.5 km (Accumulated: 36917.5 km)
Elapsed time: 22:40:41
Country: Canada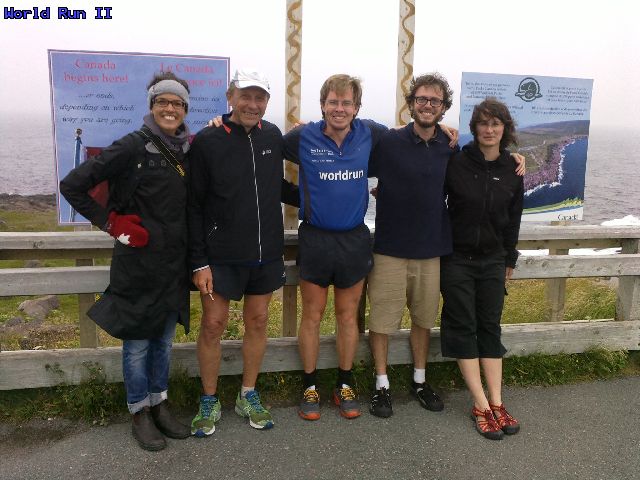 Browse all reports
Half way report
Click here to read the report for the first half of World Run II
Videos
See latest video from
2013-10-07
.
Live coverage

View live map with actual position and pictures from the run. Click here to explore:
>>
Live coverage